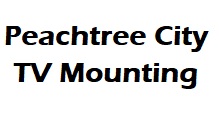 TV MOUNTING SERVICES

CALL - 678.369.7460 24/7



Peachtree City TV Mounting
services residential & commercial clients in
Acworth
,
Alpharetta
,
Atlanta
,
Austell
,
Buckhead
,
Cobb County
,
Conyers
,
Dallas
,
Decatur
,
Doraville
,
Douglas
,
Douglasville
,
Duluth
,
Dunwoody
,
East Point
,
Fayette County
,
Fayetteville
,
Forest Park
,
Forsyth
,
Fulton County
,
Griffin
,
Henry County
,
Hiram
,
Jonesboro
,
Johns Creek
,
Kennesaw
,
Lawrenceville
,
Lithonia
,
Marietta
,
McDonough
,
Midtown
,
Newnan
,
Norcross
,
Peachtree City
,
Powder Springs
,
Roswell
,
Sandy Springs
,
Smyrna
and more with TV Mounting Services, Television Installation, Home Theater Design & Installation, Surround Sound & Whole House Audio, Security Surveillance Systems and much more!!!
ATLANTA'S AWARD WINNING TV MOUNTING COMPANY!

LOCALLY OWNED

LICENSED & INSURED

Customer Reviews & Testimonials

Peachtree City TV Mounting is committed to providing superior customer service for our clients in the Metro Atlanta area. We provide a personalized and affordable solution for all of your home theater needs that can't be matched by our competitors. It is that dedication to service that has earned us numerous accolades from our clients.We invite you to read some of our testimonials from customers throughout the Atlanta area.

See what your neighbors are saying about their experience with Peachtree City TV Mounting:


Project Description:

Home Theater

Feedback:

I wanted to take a minute to thank you for the great job you and Chad did installing both my Home Theater and my flat screen in my living room. You're follow up to my emails and consistent communications was the main reason I decided to use your company and you were consistent all the way through. My boss is going to come to my house and see what you did and he is going to do the same in his house.

M Feldman


Project Description:

Sales and installation of an advanced Home Theater Logitech Harmony 1100 remote control with IR extender so that the system can be hidden in cabinets and not visible.

Feedback:

I have a very complicated system with 6-8 component inputs.  Controlling it with individual remotes is a nightmare... even I have a hard time. Forget about my wife, family, or guests being able to!!

My 8 year old touch screen remote dies and is no longer supported.  Options for a replacement range from hundreds of dollars to thousands!  I chose this solution because it was the most economical and still got the job done.  Tanner Thomas at TenEightyConnect quoted a price for the equipment and the programming/installation and he stuck by that price... even when technical issues came up and it required three service calls to get the job completed. He has persistent in getting it done right and in making sure that the device worked perfectly and that I was satisfied. Great job and I would definitely use them again for this job or any advanced A/V job.

J & D Stephenson


Project Description:

TV & Surround Sound Installation -  Install 60" TV, install and wire speakers to TV. Setup all speakers and receiver. The rear speakers needed to be run approx. 30 ft overhead in the attic.

Feedback:

I contacted them a week prior to them doing the work. I was provided an estimate over the phone based on what I wanted done. The work I had done was an upstairs game room. The estimate was right on. My final cost ended up being a little higher than the original estimate because I purchased a few things from them, but returned the items I bought. They saved me about $100 by providing materials to perform the work cheaper than I bought from Best Buy. Example HDMI cables, 60" TV Mounting bracket.

I would recommend them and use them again when I finish my basement. They showed up on time and were done in 3 1/2 hours. Never stopped. Were neat and organized.

T Schoppy


Project Description:

Surround Sound Not Working Properly

Feedback:

I have had a surround system for years but the back speakers never worked and then when Comcast installed a HD box the entire system stopped working. Chris was great and did confirm that Comcast set it up incorrectly and researched why the back speakers were not working. The house had been pre-wired before I moved in but it was difficult to tell how they had wired it. Chris took the time to go under the house in a very small crawl space and found the wires laying on the ground. He hooked everything up and it sounds GREAT. I will always call them for future needs.

S Hamrick


Project Description:

TV Mounting

Feedback:

Wall mounted Plasma TV.  Very good. Hid all the wires perfectly. Made sure everything worked before leaving.

L Farkas


Project Description:

I used Ten Eighty Connect to install a wall-mounted TV and a home theater system.

Feedback:

This was the first time that I used them, and they did a good job. They were professional and punctual. They performed the job as expected, and the cleanup was fine. They got the job done quickly, and the work turned out very well. I did not have any problems and would use them again in the future if necessary.

P Marshall


Project Description:

Mounted a television and hooked it up and mounted a sound bar on the wall for us.

Feedback:

They did a great job. It was just what we expected. They did what they said they would do. They helped with moving the old television which I didn't ask for they just did. They were more competitively priced than going through the store that we bought the TV from.

S McDonald


Project Description:

Service Request to Existing System.

Feedback:

Tanner was great. He resolved an issue with an existing system that other technicians were unable to resolve. I will plan to use him on an addition I am completing to my house. My dog liked him too!

G Pfeil


Project Description:

42 INCH TV IN AN ATRIUM ROOM WITH REAR SPEAKERS

Feedback:

I had 2 companies come into my house to look at the atrium room where we wanted the tv. Both companies said they could do it, never heard back for either of them. Called ten eighty connect, and they came out the very next day and gave me a quote on the tv and speakers. They were able to hang the tv even with wood slatted walls and foam sprayed installation. My wife and I have a hot tub in our atrium room and we have used it so much since they have hung our tv. They put the spark back in my marriage, or at least helped.

D Roberson


Project Description:

TV Installed Over Fireplace

Feedback:

Installation was great. Happy with the guys. They were very genuine and tried to give me the best price on everything. I bought my TV online and wished that I would have bought it through them because they could have got me a better price. They showed up on time and got the job done in adequate timing.

R Armstrong


Project Description:

Mounted TV, sound bar, placed all speakers for optimal sound performance

Feedback:

I bought a TV from Best Buy as a Christmas present to myself. Once delivered I had spoken to Best Buy about installing my TV and sound bar, they said no problem and it would be a few days. The salesman I spoke to at best buy was very informative or so I thought. Three 80.00$ HDMI cables and a 300.00$ wall mount later was what I needed to make sure the installation process was as smooth as possible. When the Best Buy Installer arrived to install it all of a sudden I needed an electrician to come out. Now down to the nitty gritty Best Buy said it would be another 1100.00$ after that for the install. Needless to say I was very displeased with my whole Best Buy experience so I called Peachtree City TV Mounting and spoke Mr. Tanner Thomas who came to evaluate the job and gave me a quote for half the price and explained that "Best Buy" was trying to over sell me. I took all the extra hardware back to Best Buy, didn't need to call an electrician and purchased everything I needed from 1080 Connect for half the price. So basically I got a much more personalized experience. Peachtree City TV Mounting had the job done in a couple of hours and saved me a boat load of cash!

E Beckett


Project Description:

Home Theater install and speakers through out the house.

Feedback:

I was building a new home and needed a Home Theater Designed and installed. I also wanted speakers in every room of my house. After talking to Ten Eighty Connect we made a appointment to look at the job because the house was still being built. The day of the appointment the rep. showed up very prepared with examples of home theater designs and different options that I didn't even know that they were possible. After discussing prices I compared them to others and felt I was getting more for my money with this company. After the whole project was complete I was very satisfied will all the work.

J Ross


Project Description:

TV installed over fire place also company cables and mounting bracket

Feedback:

I called and ask for a price on hanging my TV, received a quote by email in about an hour. After doing research with the Geek Squad, this company was way cheaper. They also provided the mounting brackets and cables at a discounted price. The installers came on time and were very clean cut. After my install was complete, I was very happy with the job. They even cleaned up after them self's with vacuums they had on their trucks. I will be using them in the future for my Home Theater plans down the road. These guys are awesome!

R Benson


Project Description:

I has a 52 inch TV installed over the fire place with a sound bar and subwoofer for sound also out door speakers.

Feedback:

When I call for a quote the company answered the phone on the second ring...other companies I had to leave a message and some got back to me and others never called back...I discussed what services that were needed and received a speedy quote over the phone. The company was very good about explaining what all would be involved in my install. I felt very comfortable working with this company, and made an appointment. They were also able to schedule me 2 days later. When the installers arrived they were 15 min. early. After looking everything over they started to work. The workers were very polite and professional! After completing the work I was impressed on the level of skill and workmanship. If I have anything in the future for home audio I would call them every time.

D Fuhrman